ROTEC
Market leading torsional vibration measurement systems and engineering support
ROTEC is the world's leading company in the development, production and distribution of equipment for the measurement and analysis of torsional/rotational vibration. Their measurement technology impresses with a unique measurement principle, the high angular resolution and the highly precise measurement data acquisition.
The elements of the ROTEC principle for torsional vibration analysis are:
Precise measurement methods for the acquisition of rotational speeds and analog quantities
High time resolution for speed measurement with wide dynamic range
Common time base of all measuring channels enables mutual references
Consistent use of angle information from the speed channels
ROTEC offer sophisticated engineering services in all areas of dynamic component and assembly testing for complex functional analyses. With outstanding component and system competence, they take on complete development projects. Or advise you on metrological questions, individual requirements as well as measurement data analysis with individual special solutions.
Contact us for more information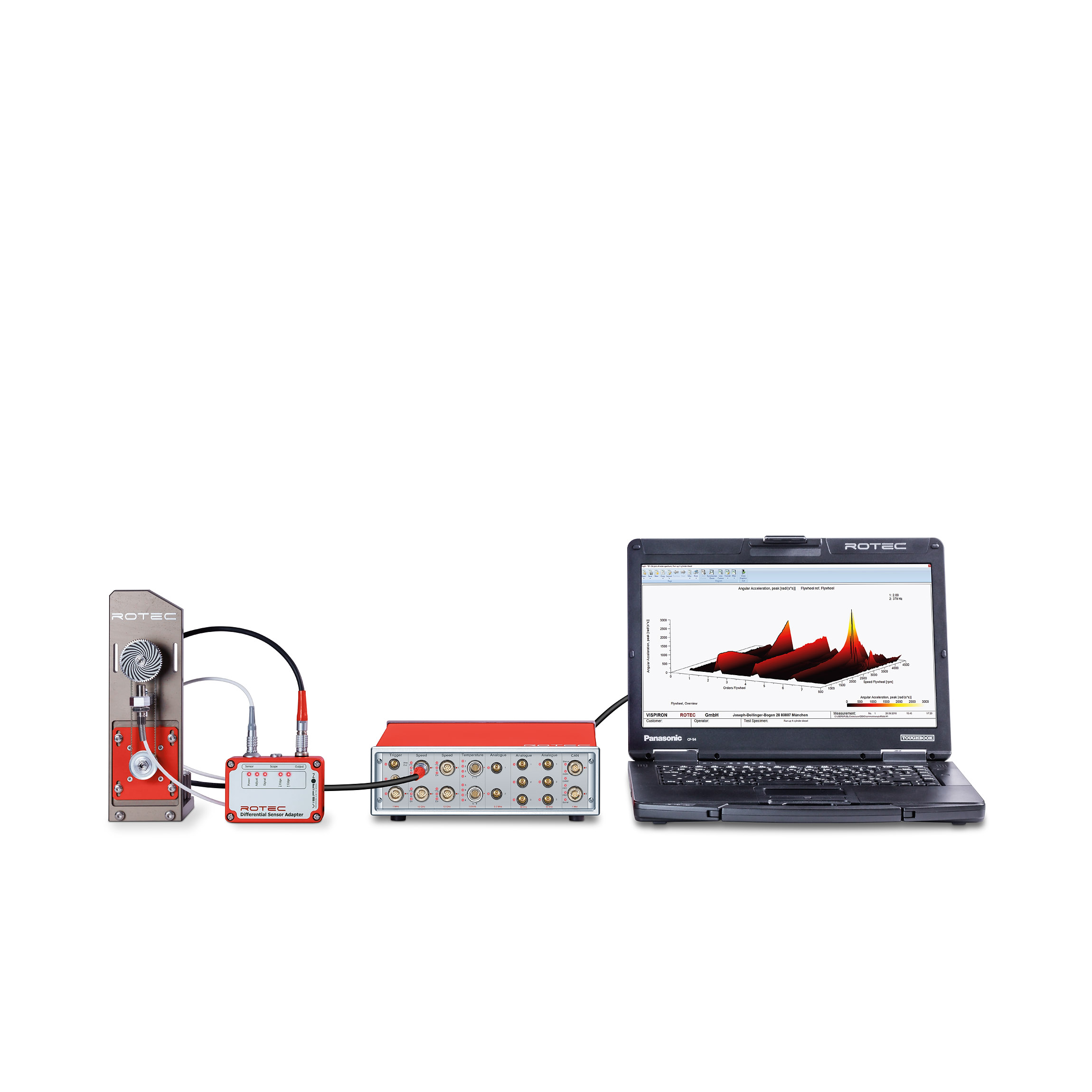 The focus of ROTEC is on the precise and time synchronous measurement and analysis of speed, analog (e.g. temperature, acceleration, structure-borne noise, pressure), digital and CAN signals on the individual components. We offer you precise, high-resolution and application-oriented measurement techniques, evaluations and simulations.
ROTEC's approach for torsional vibration measurement contains a fully integrated measurement chain from speed sensors, signal conditioning, data acquisition system RASdelta and RAS post-processing software.
See all products : https://www.rotec-munich.de/en/products/
Application notes and publications: https://www.rotec-munich.de/en/publications/